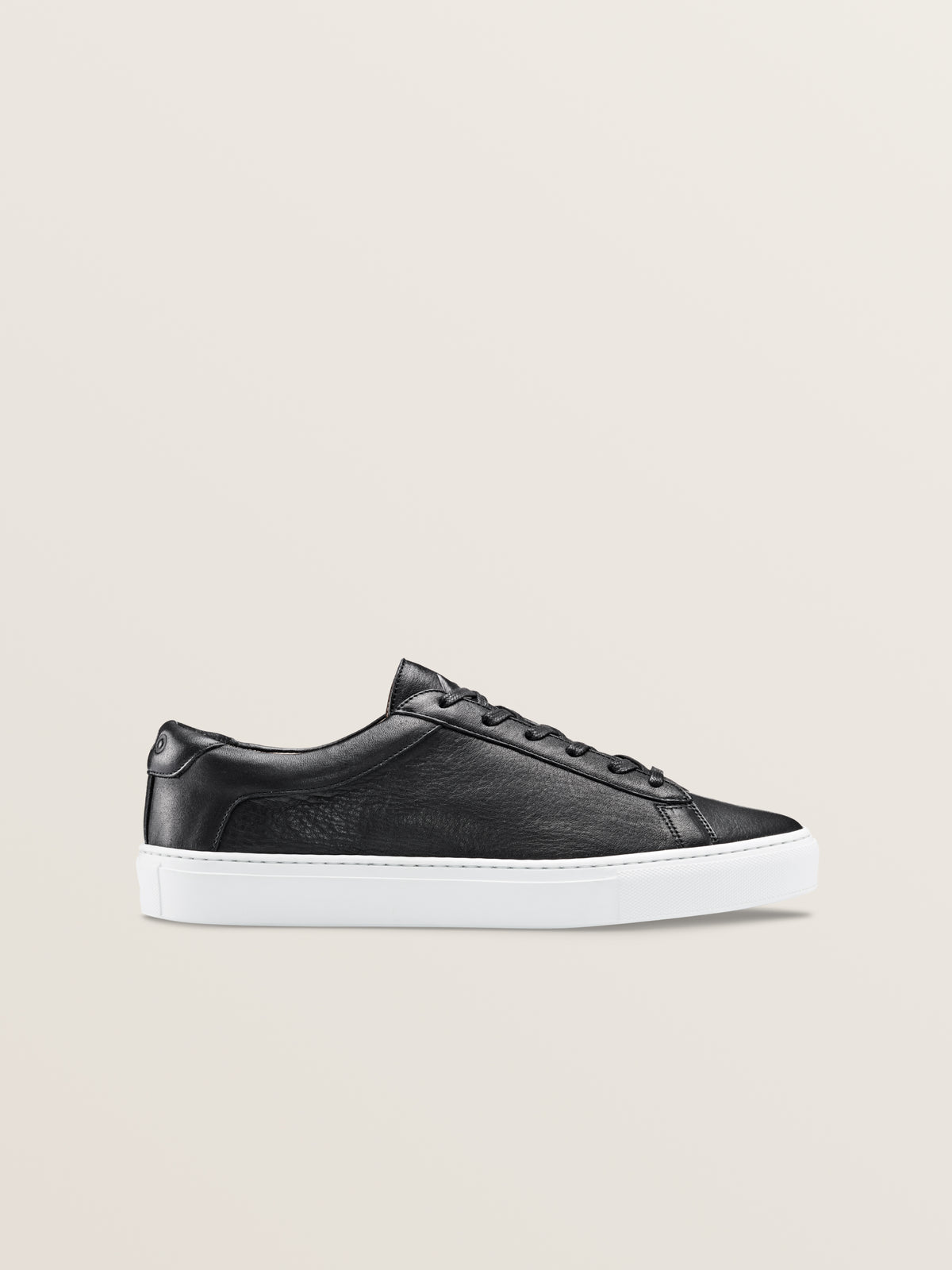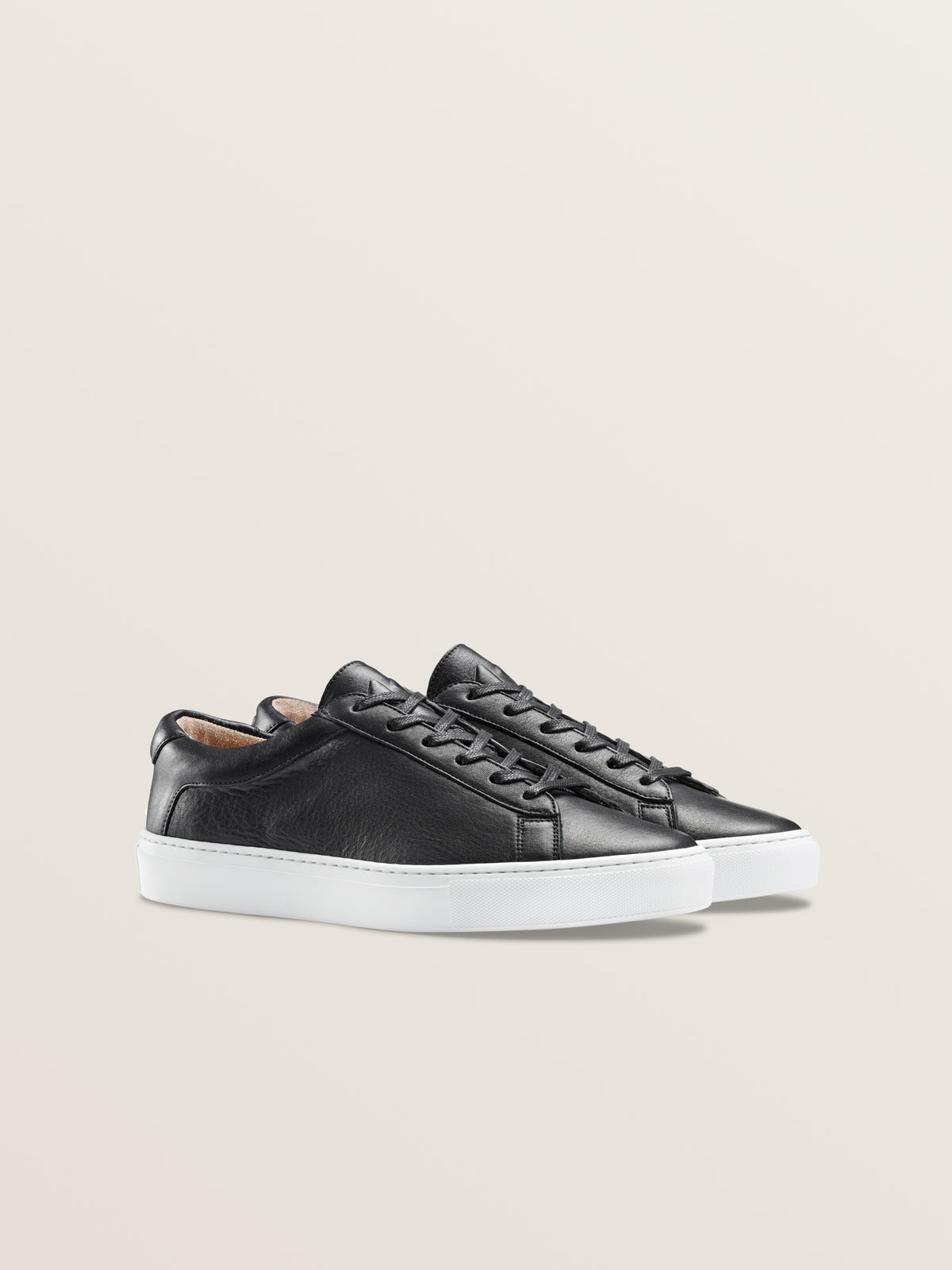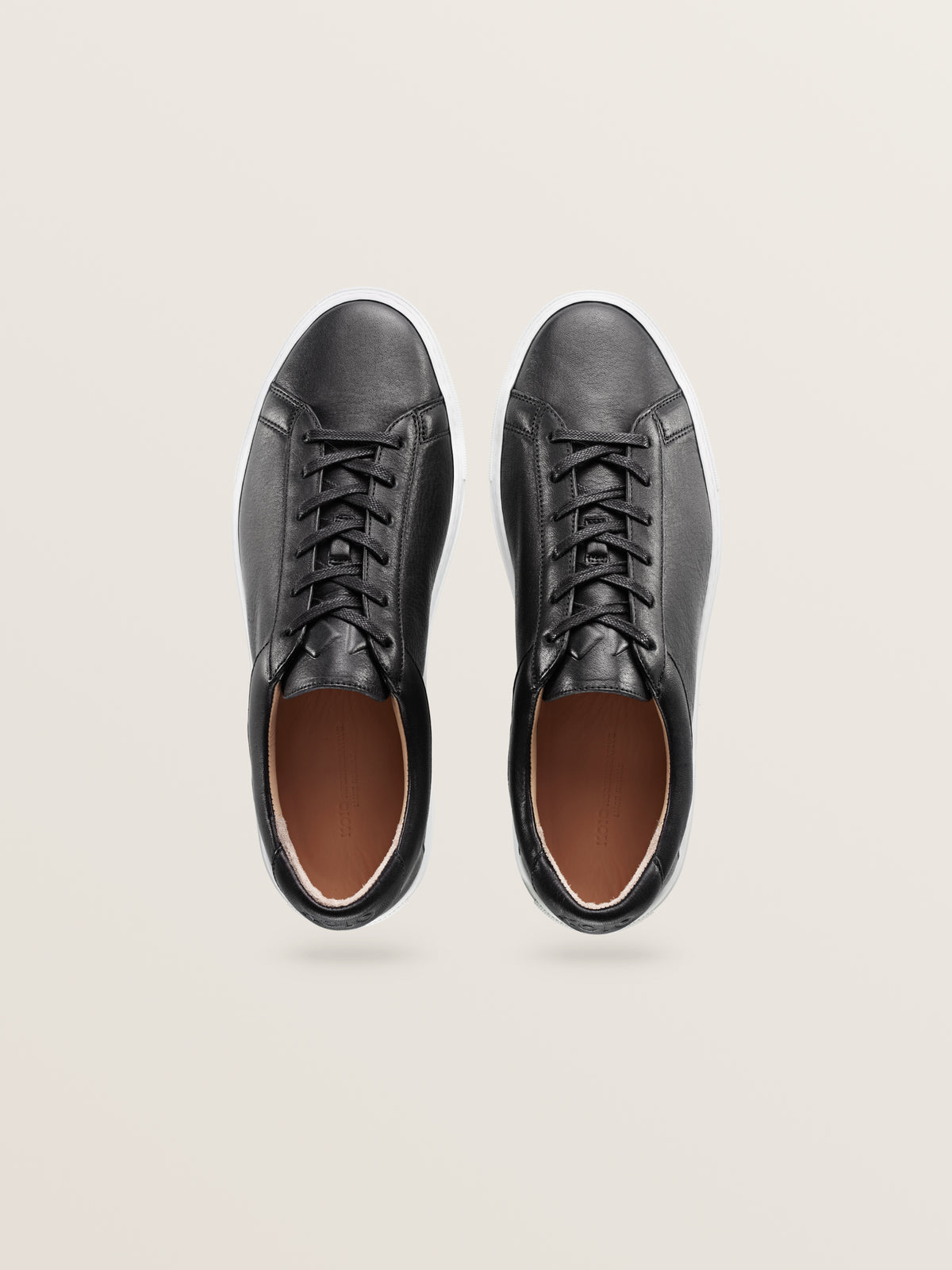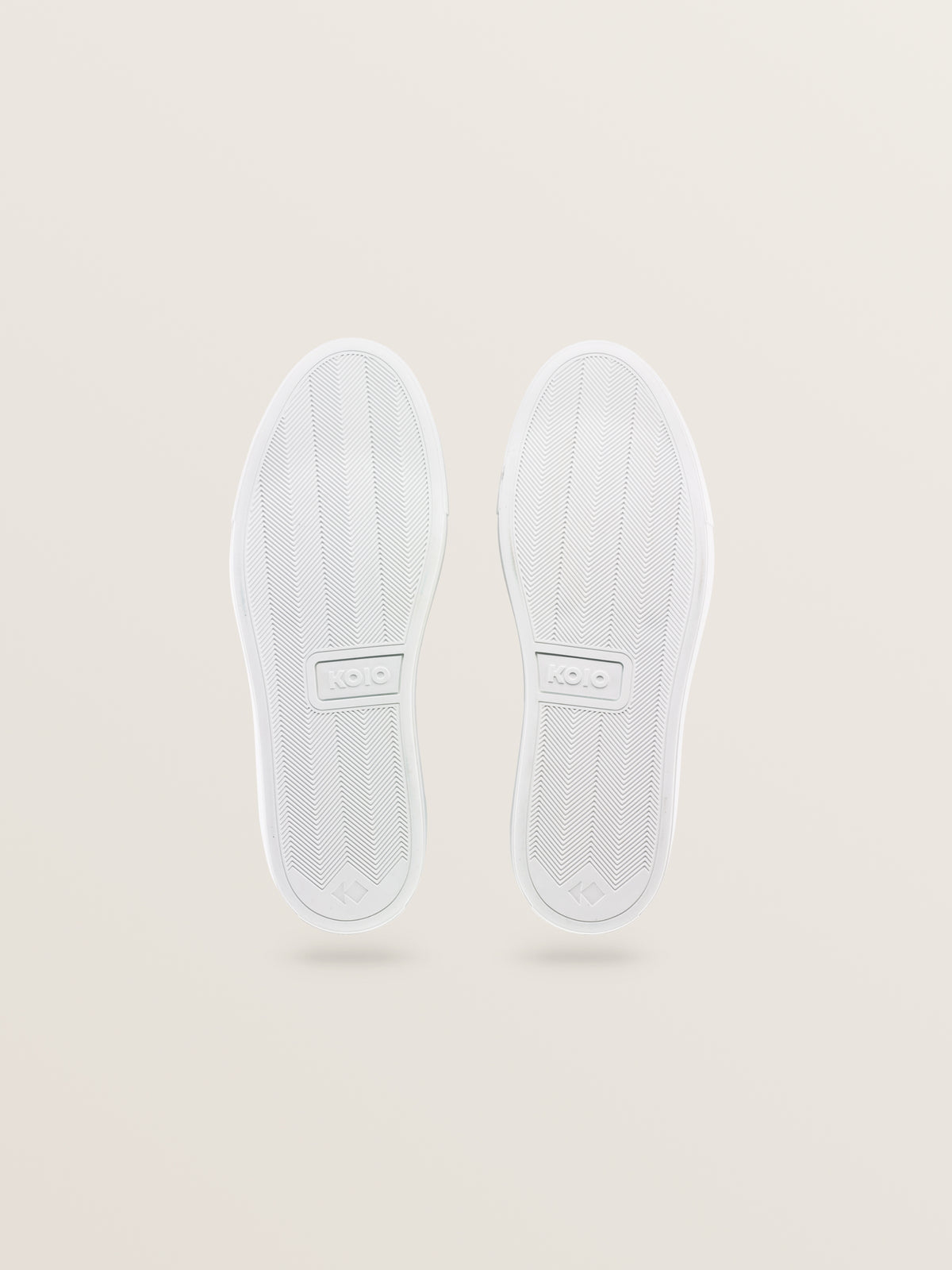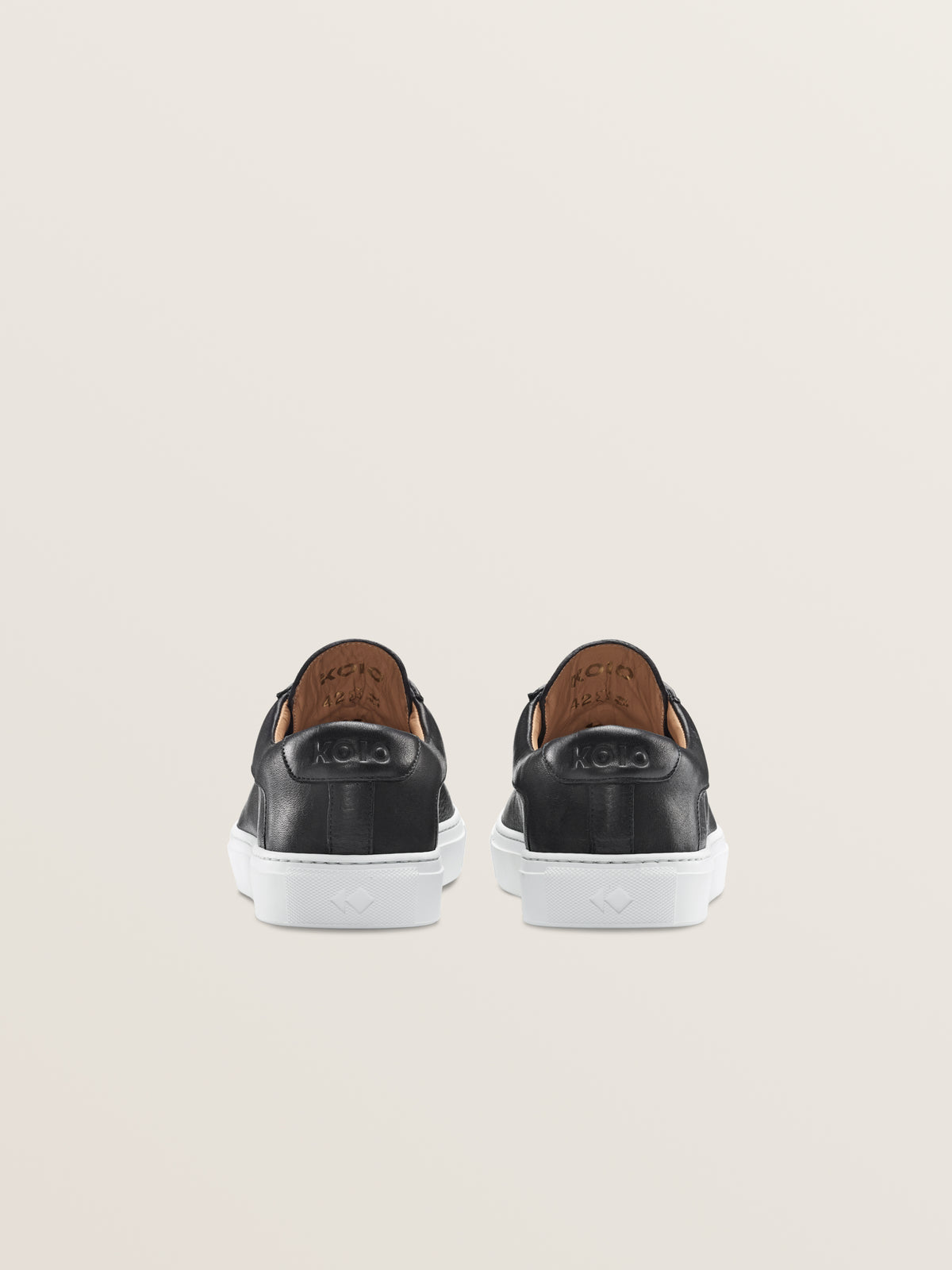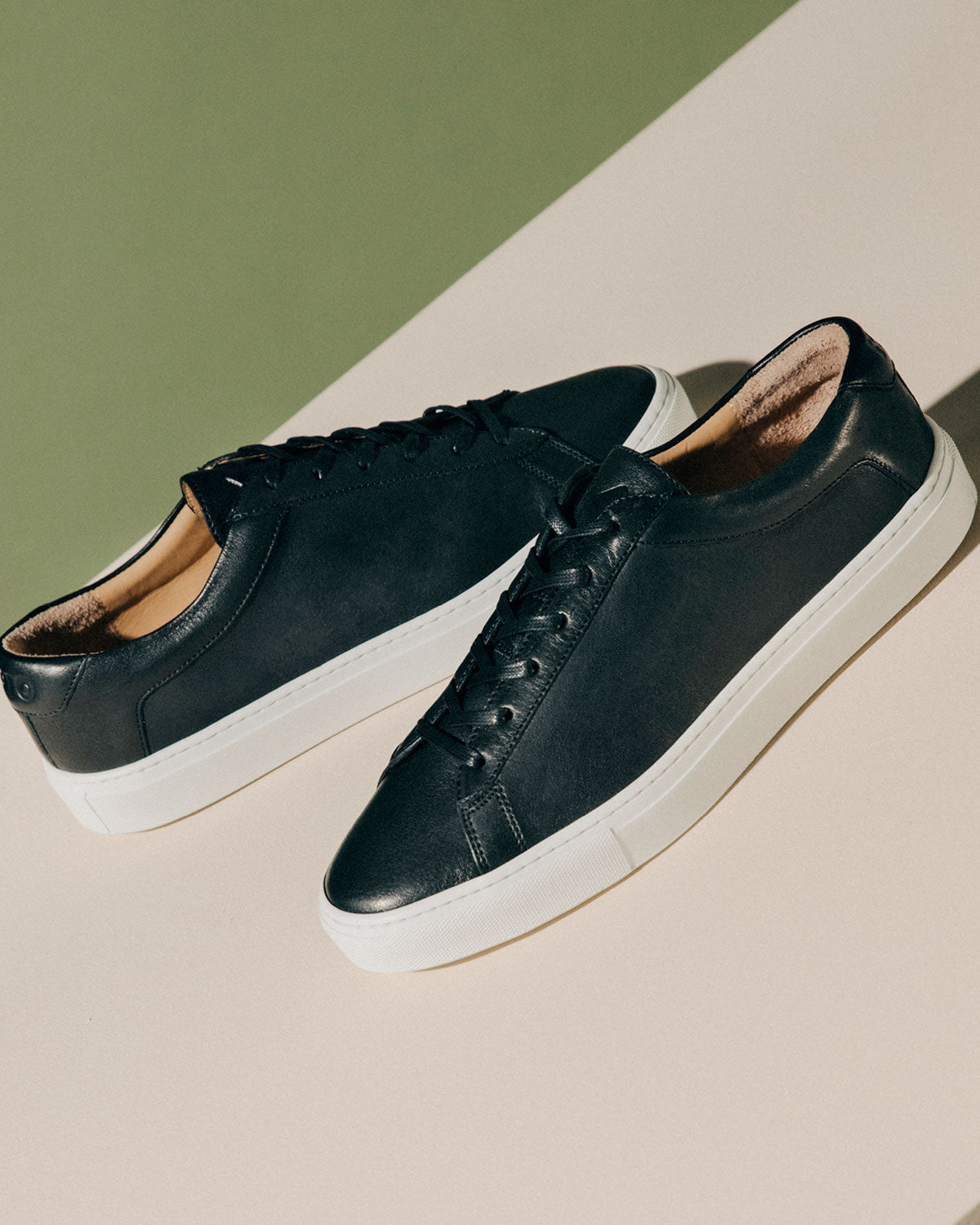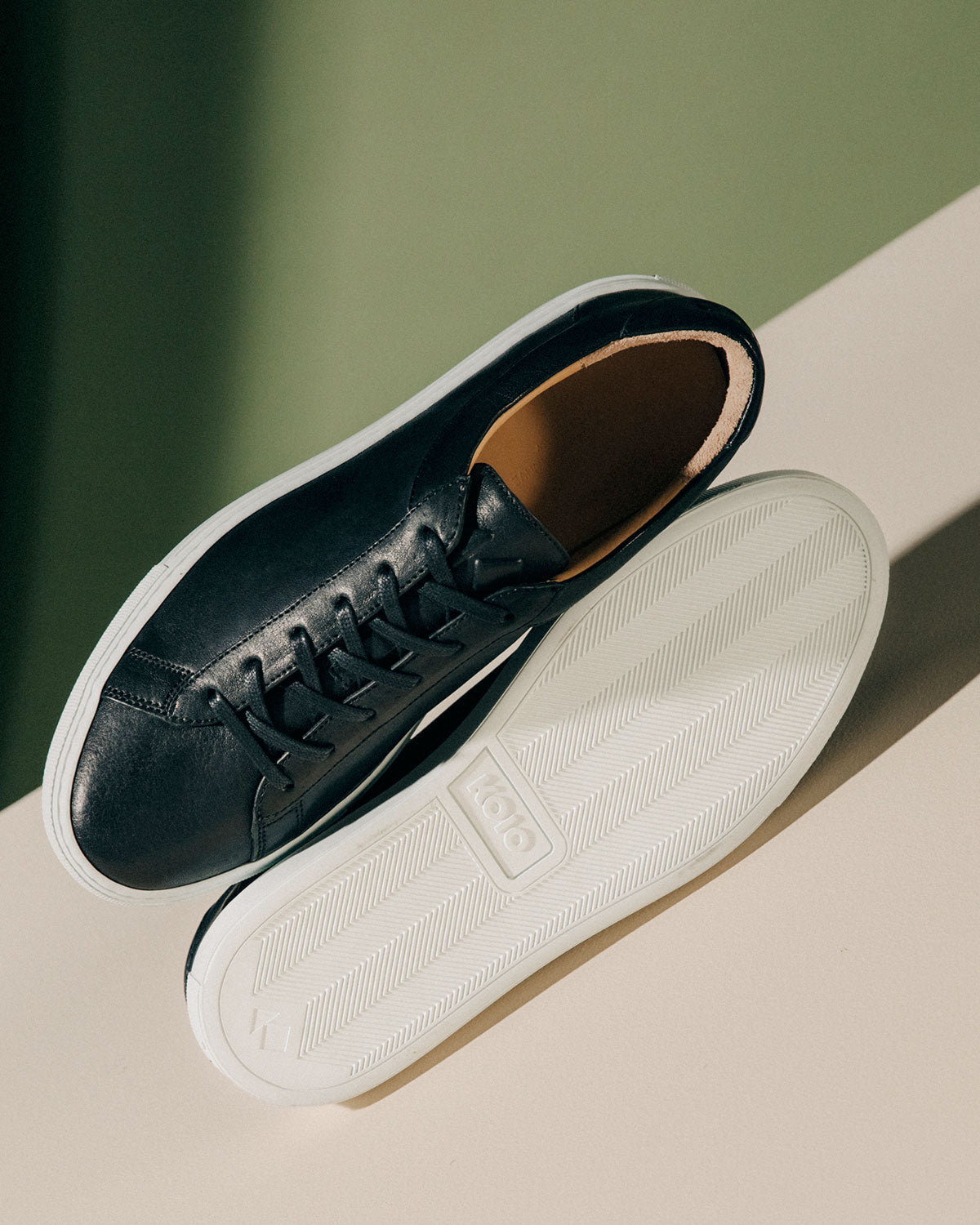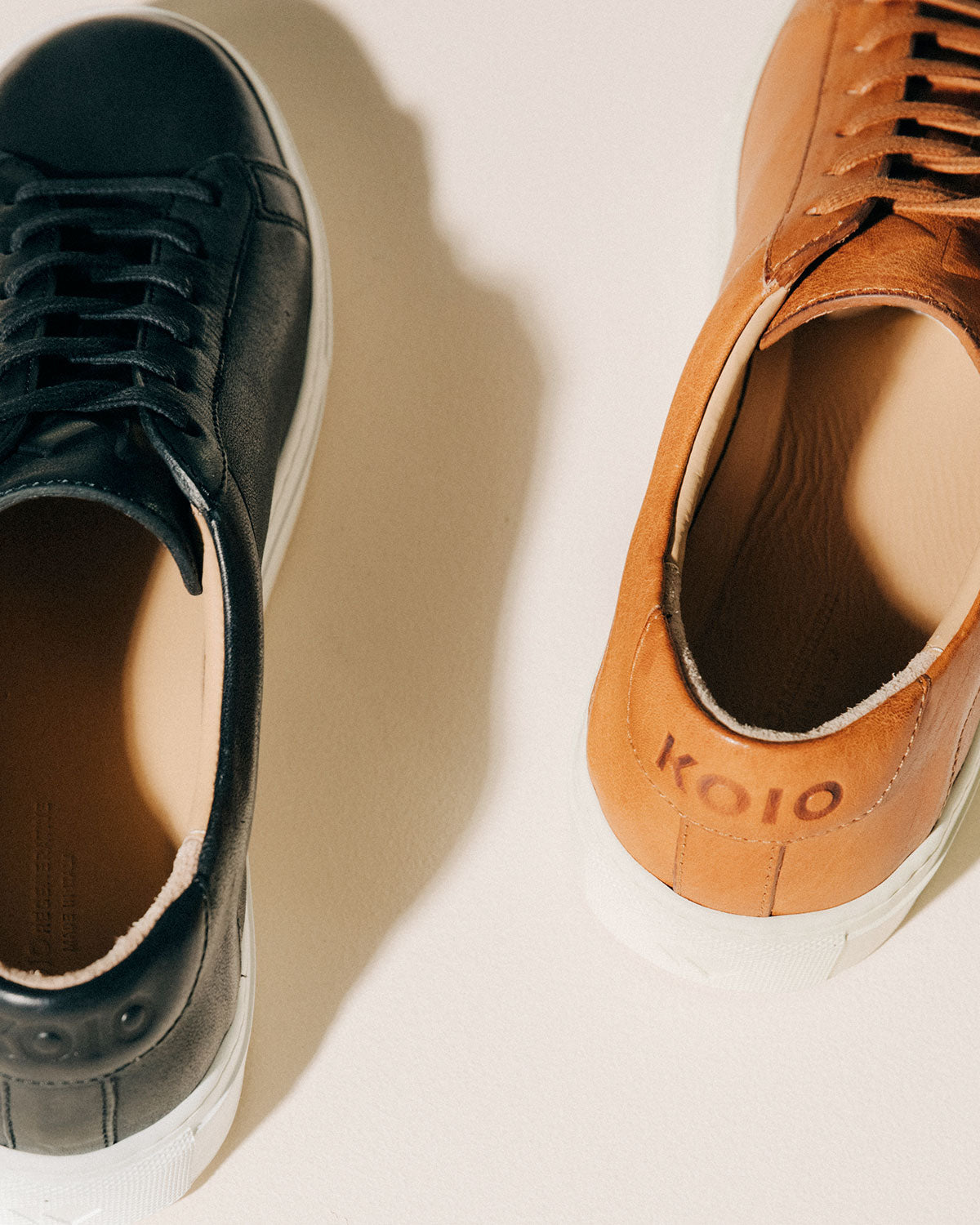 Details
Impact
Shipping & Returns
A first-of-its-kind sneaker, the Capri Regenerative is handcrafted in Italy using vegetable-tanned leathers from cows on regenerative farms in the Swiss Alps. During their lives, the cows on these farms played a crucial role in restoring the Alpine ecosystems. We're grateful for their contribution to the planet, and we honor the leather they've provided for these one-of-a-kind sneakers.
Please note that regenerative leathers are uniquely textured and may have subtle markings, which highlight the beauty of a life spent grazing in the Alpine pastures. 
To learn more about the regenerative leather Koios, tap here.
Important care advice: Spray with Koio Eco Protector before wearing, then reapply every few weeks. Should you see small water stains after contact with water, wipe with a damp cloth. Contact with water may accelerate the patination process.
Handmade in Tuscany, Italy

Constructed from regenerative leather (Cow)

Lined with LWG Silver-certified leather (Cow)

Set on a 100% rubber sole (50% natural, 40% recycled, 10% conventional)
Tightly stitched for water resistance
Threaded with waxed cotton laces
Fitted with a removable OrthoLite® Hybrid™ insole
Finished with hand-painted edges
Regenerative farming creates carbon-rich soil that has the ability to support a balanced ecosystem. When soil is carbon-rich, microorganisms and plants flourish; when microorganisms and plants flourish, animals do too.
Every pair of regenerative-leather Koios saves 43.75 pounds of carbon.
Shipping 
Receive free ground shipping (3-5 business days) on all orders over $100. Read more about our shipping options here.
Returns/Exchanges
We accept returns and exchanges of most unworn and unused products within 14 days of purchase.
Size Guide
Size Finder
Answer a few questions about size and fit to find the right size.
What's your typical shoe size?
7
7.5
8
8.5
9
9.5
10
10.5
11
11.5
12
12.5
13
13.5
14
14.5
15
15.5
16
What's the width of your foot?
Narrow (A-C)
Regular (D)
Wide (E-3E)
How it fits
The Men's Capri fits true to size. If you wear a half size, we recommend sizing down.
CM
25.6
26.4
27.3
28.1
29
29.8
30.7
31.5
32.4
33.2
IN
10 ¹⁄8
10 3⁄8
10 3⁄4
11 ¹⁄16
11 3⁄8
11 3⁄4
12 ¹⁄8
12 3⁄8
12 3⁄4
13 ¹⁄16
How to Measure Your Foot
Follow these easy steps to find your perfect size. You'll need a ruler and a sheet of paper.
1. Step on a sheet of paper with your heel slightly touching a wall behind you.
2. Mark the end of your longest toe on the sheet of paper—to do this, you might need to bend down or get help from a friend. Then, measure from the wall to the marking.
3. Repeat step two for the other foot and compare measurements with our size chart to determine your perfect size.