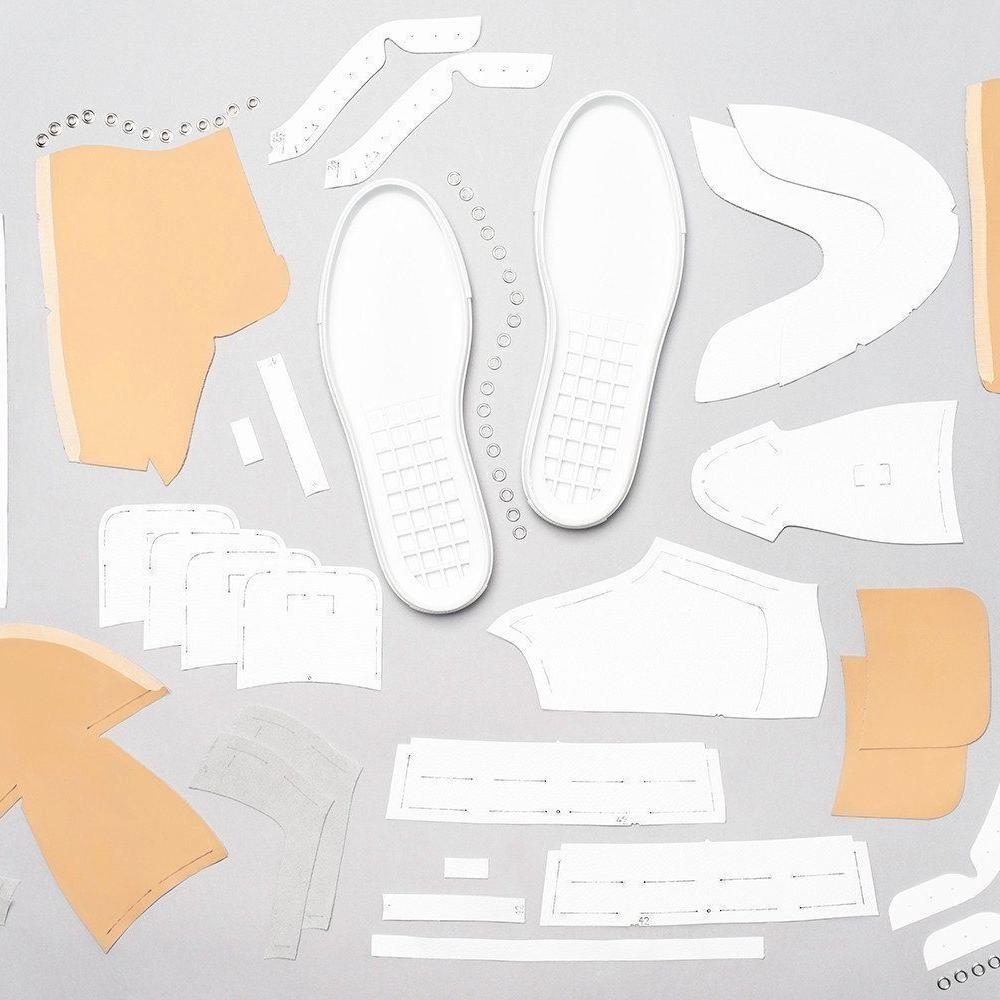 Quality over everything
We take made in Italy one step further. Soles, leather, and even our shoe boxes are sourced in the immediate region surrounding our manufacturer in Marche.

When it comes to the leather, other brands use plastic coated, lower quality skins. We take no shortcuts and only use the highest quality leather for our sneakers. After a few weeks of wear, you see the difference: Koios stay nicer and adjust comfortably to your foot.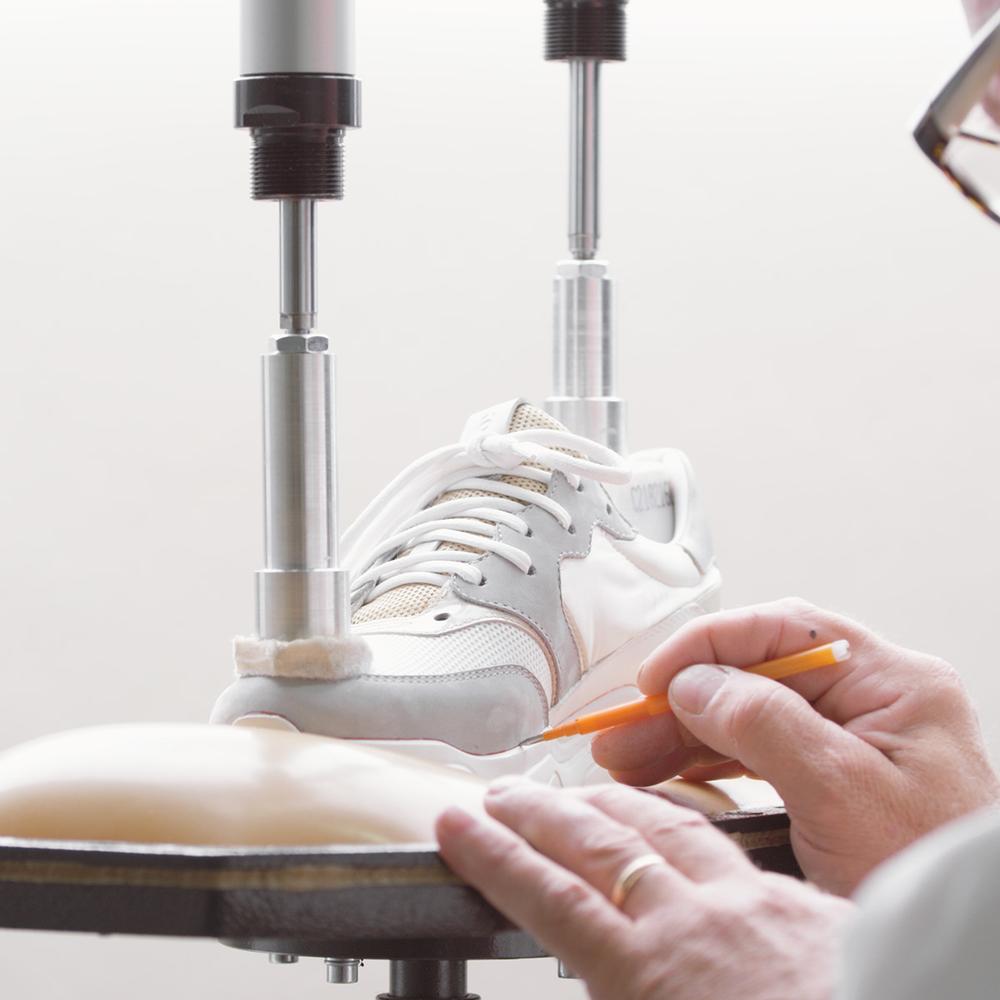 Years decades of experience
The last is one of the most important ingredients of any shoe. Italians call it "forma" and it gives the shoe its form and shape. Good that we have the best lastmakers in the world on our side.

Gianluca, our head lastmaker, and his colleagues understand the anatomy of the foot better than anyone else. Their organization has been making highest quality lasts for 70 years and you can see all their accumulated knowledge in their archive, which holds thousands of wooden lasts, dating back to the 1940s. That knowledge translates into shoes that wrap around your foot like they're custom made.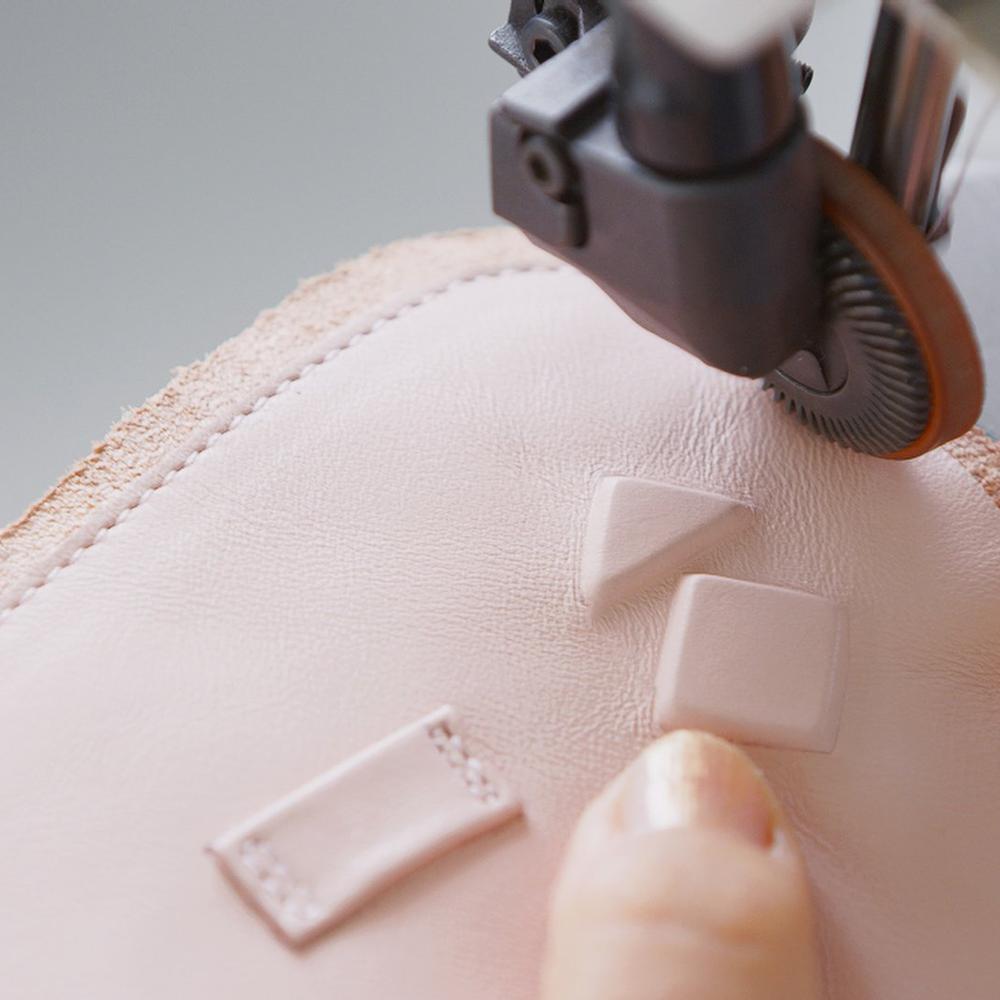 Made in Italy, Worn Everywhere.
If you want to identify the best sneakers, you need to look very closely at how they're made. A shoe that carries the label "Made in Italy" could be manufactured in other countries, with only the last step being performed in Italy.

That's not how we do things.
All steps - from cutting the leather to boxing the shoe - take place at our partner manufacturer in Le Marche, Italy. They are working with the leading luxury labels of the world and Koio is the only startup brand that produces with them. Once you inspect a pair of Koios closely, you'll see the difference.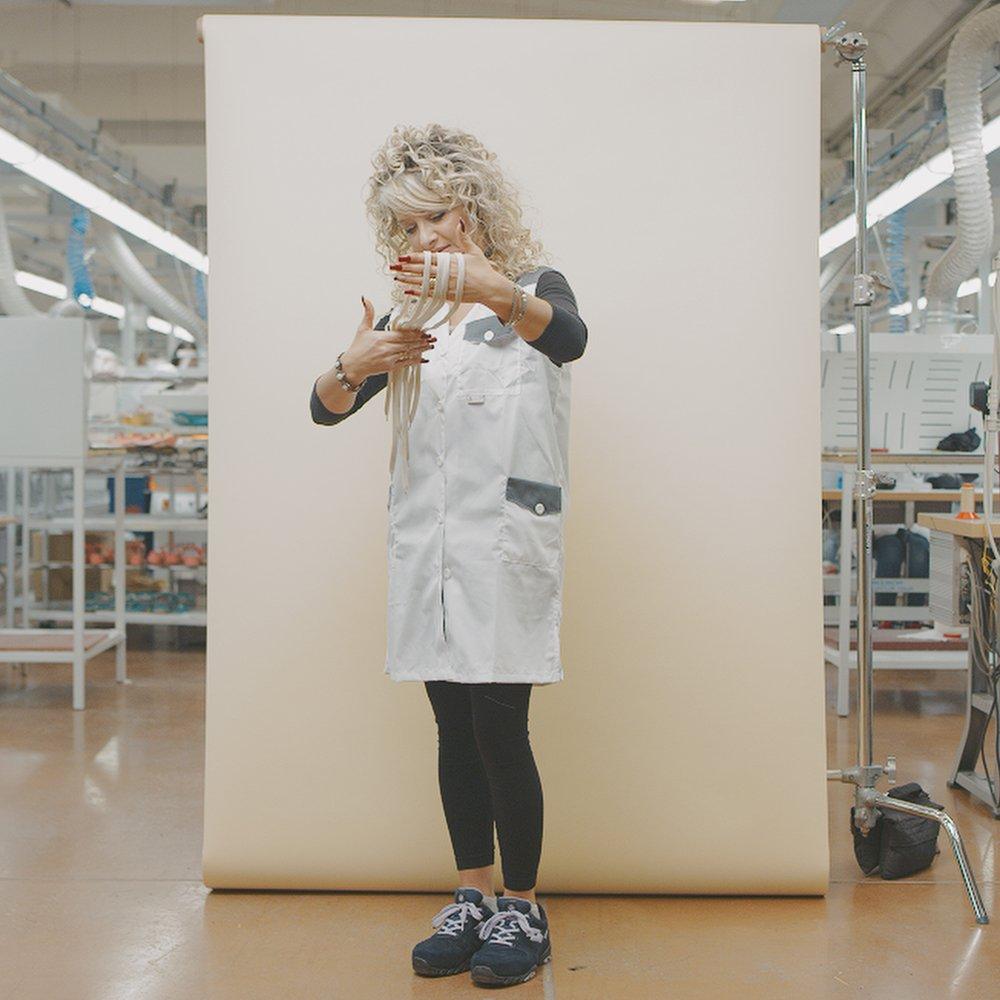 Happy craftsmen, happy Koio
We believe that luxury goods should create value for everyone who's involved in the manufacturing process. That's why we chose to work in Italy, a country with high labor standards.

Having crossed that bar, we selected a manufacturer that is focused on providing an exceptional working experience for everyone in the team. We make sure our workers are compensated fairly, which is why labor cost per shoe is 15 times higher than the labor cost we'd have to pay other parts of the world. Competitive pay, fair working hours, and a community-oriented working environment create an atmosphere where everyone wants to give all and takes pride in making the best shoes in the world.